Get 45 Days Free Homeopathic Treatment from Welcome Cure
Get 45 Days Homeopathy Treatment Trial Plan Including consultations and medicines from Welcome Cure. So Get ready fill out simple application form to get free treatment from top doctors.

About WelcomeCure:
WelcomeCure is a unique disease treatment and health maintenance portal born out of the desire to treat individuals holistically, regardless of their location!
This vision, when combined with the modern principles of Homeopathy and global expertise, makes WelcomeCure a one-stop solution for disease treatment, prevention, and wholesome health. And a healthy person is a happy person.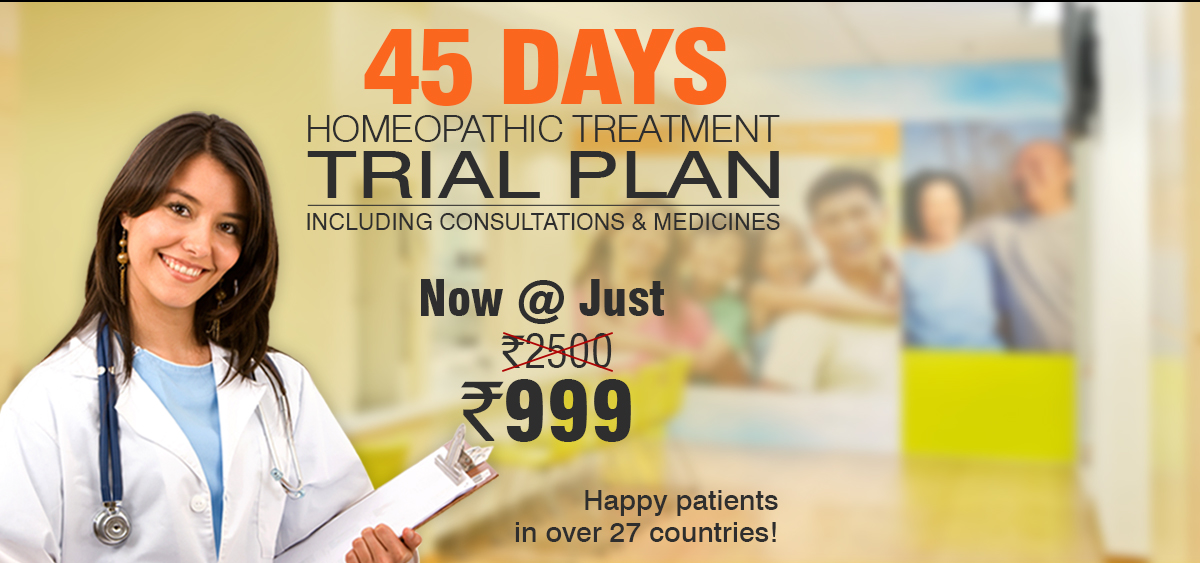 Our busy lives has made us so time-crunched that visiting a doctor's clinic, waiting in the queue to meet him, and then elaborating on our health issues seems improbable most of the times.
WelcomeCure eliminates these very issues and brings the doctor and patient together just like in a one-on-one meeting. The portal is supported by the world's largest homeopathic database of cured cases and patient management systems.
Features
45 Days Trial
Subscription Plans

( 1 Month – 24 Months)

Doctor Consultations
Senior Doctor
Super Specialist Doctor
Number of Consultations
4
Unlimited
Number of Diseases Treated
1
Unlimited
Medicine Delivery
1
Unlimited
German Medicines
First-Aid Kit for entire Family worth

Rs.999/-

Online Storage of Health records
Personalised Diet Plan
How to Get Free Treatment:
Click Here to Visit Offer Page
ENROLL Yourself For 45 DAYS TRIAL
Get treated from right doctors.
Like this Offer? Get Exclusive Deals & Offer in your Inbox - Subscribe Now